Follow us on Instagram for our latest photos.
RESIDENTIAL PACKAGES NOW AVAILABLE
Packages for all ages and abilities.
Play in the best conditions around.
Advice and one-to-one coaching available.
Live in our academy houses.
Packages for any length of time.
Nutritious 3 course lunch available daily.
Please email to enquire.

Star Snooker Academy
Established in 2003.
Star Snooker Academy wishes snooker players from all over the globe a warm welcome to our coaching and elite practice facility.
Our expert fully qualified snooker coaches provide full snooker coaching for all abilities in our practice facilities that are state of the art and a world apart from anywhere else! Keith and Garry, formerly based at the World Snooker Academy in Sheffield have moved across town from the English Institute of Sport to Sheffield United Football Club's Training Academy which is now the main practice base of China's number one and multiple tournament winner Ding Junhui.
Also based at Star Snooker Academy are; Thai legend James Wattana, Xiao Guodong, Tian Pengfei and 2013 Asian U21 Champion Noppon Saengkham.
Email Keith: academyofsnooker@aol.com
Star Academy is a regular practice base for former World Champions Ronnie O'Sullivan, Peter Ebdon, Ken Doherty, John Higgins and 2015 Shanghai Masters Champion Kyren Wilson.
Junior Summer Schools 2018
Star Snooker Academy is pleased to announce bookings for Junior Summer Schools 2018 are now available. Which includes practice and accommodation. Week 1, July 9th-13th. Week 2, July 16th-20th. Week 3, 23rd-27th July. Week 4, 30th July- 3rd August. Week 5, 6th-10th August.
'Academy now'

Who's in (as of 10/01/18):
Ashley Hugill Patrick Whelan Xiao Guodong
Chris Keogan Noppon Saengkham
Cao Yupeng Sergiy Isaienko Iulian Boiko
Adam Stefanow Heikki Niva Chen Zhe
Ding Junhui Wang Yuchen Fang Xiongman
Yuan Sijun Zhang Yong Thor Chuan Leong Tian Pengfei
Nationalities: England, Poland, China, Thailand, Malaysia, Finland and Ukraine.
Current Events: Championship League 2018. Ricoh Arena, Coventry.
Upcoming Events: Dafabet Masters. Alexandra Palace, London.
Academy featuring on the 'The Ronnie O'Sullivan Show'
We are proud to be recognised by the EASB as a Centre of Excellence and former venue for the English snooker finals weekend and currentley stage a number of events in the English ranking series, as well as home to all the English amateur snooker & billiards trophies in our dedicated display cabinet.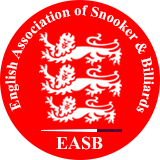 Latest news
Star Snooker Cup • Check out the new look entrance to the Star Snooker Academy at the Sheffield United Football Academy! • Hamza Akbar • Kyren Wilson wins his first Ranking event in Shanghai. • EASB Ranking series Event 1 The Final • Zhou Yuelong & Yan Bingtao win the Nongfu Spring World Cup in China • Adam Stefanow wins the Poland National Championship 2015 • '2015 World Grand Prix' • Practice ahead of the German Masters • A busy start to the New Year... • Season's greetings • Igor Figueiredo's academy visit