Follow us on Instagram for our latest photos.
RESIDENTIAL PACKAGES NOW AVAILABLE


Packages for all ages and abilities.
Play in the best conditions around.
Advice and one-to-one coaching available.
Live in our newly decorated accommodation.
Located in the heart of 'Snooker City.'
Packages for any length of time.
Nutritious 3 course lunch daily.
Please email to enquire.
Junior Schools 2015 TBD

Star Snooker Academy
Established in 2003.
Star Snooker Academy wishes snooker players from all over the globe a warm welcome to our coaching and elite practice facility.
Our expert fully qualified snooker coaches provide full snooker coaching for all abilities in our practice facilities that are state of the art and a world apart from anywhere else! Keith and Garry, formerly based at the World Snooker Academy in Sheffield have moved across town from the English Institute of Sport to Sheffield United Football Club's Training Academy which is now the main practice base of China's number one and 2011 Masters Champion Ding Junhui.
Also based at Star Snooker Academy are; Thai legend James Wattana, 2010 IBSF World Champion Dechawat Poomjaeng, 2009 IBSF World Champion Thepchaiya Un-Nooh and 2013 Asian U21 Champion Noppon Saengkham. China's 2012 World U21 champion Lyu Haotian, IBSF U21 World Champion Lu Ning, India's National Champion Aditya Mehta, India's No. 2 Pankaj Advani as well as fellow countryman Lucky Vatnani have all been resident here.
Star Academy is a regular practice base for former World professional champions Ronnie O'Sullivan, Peter Ebdon, Ken Doherty and John Higgins.
'Academy now'

Who's in (as of 26/01/15):
Arpat Pulat Rodion Judin Vilius Schulte
Igor Figueireido 7 UK amateurs
Nationalities; England, Sweden, Lithuania, Latvia, Brazil.
Current events: N/A
Upcoming events:
Academy featuring on the 'The Ronnie O'Sullivan Show'
TBD
We are proud to be recognised by the EASB and a venue for the English snooker finals weekend as well as home to all the English amateur snooker & billiards trophies in our dedicated display cabinet.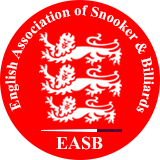 Latest news
Practice ahead of the German Masters • A busy start to the New Year... • Season's greetings • Igor Figueiredo's academy visit • Another top amateur joins • Academy returning residents • Upcoming UK Championships • January Pro-Am Series • Poland U21 Champion to stay for a year • Matchroom recover • Pankaj Advani fires home second 147 • Academy video and YouTube page