Q SCHOOL PACKAGES AVAILABLE
At
Star Snooker Academy
Prices on application
Packages available all year round
Practice in Snooker city
Home of the World Snooker qualifiers and World Snooker Championship.
Accommodation included
Free Wi Fi and Sky TV
Airport transfers
Local transport provided
Coaching Available
Healthy nutricious lunch in the Academy restaurant
State of the art Gym facilities
Book early to avoid disappointment
Star Snooker Academy
Established in 2003
Star Snooker Academy wishes snooker players from all over the globe a warm welcome to our coaching and elite practice facility.
The Star Snooker Academy isn't just for snooker professionals — the facilities are available to players of all standards and levels with Coaching, Gift days and an Exclusive Membership Club available.
Our expert fully qualified snooker coaches provide full snooker coaching for all abilities in our practice facilities that are state of the art and a world apart from anywhere else! Housed at Sheffield United FC's first class training facilities near the heart of the city, we boast the very best that snooker has to offer — 10 Star Tables maintained to the same conditions as used in World Professional ranking events, with steel block cushions, TV style lighting, Strachan cloths, Aramith Tournament Champion Balls and professional pocket templates.
Keith and Garry, formerly based at the World Snooker Academy in Sheffield have moved across town from the English Institute of Sport to Sheffield United Football Club's Training Academy which is now the main practice base of China's number one and current Masters Champion Ding Junhui.
We have over 20 years experience looking after overseas snooker players since 1991.
Also based at Star Snooker Academy are Thai No.1 James Wattana, 2011 Asian Champion Passakorn Suwannawat, 2010 IBSF World Champion Dechawat Poomjang, 2009 IBSF World Champion Thepchaiya Un-Nooh and 2011 IBSF World u21 Champion Thanawat Tirapongpaiboon all from from Thailand. China's 2011 Asian u 21 Champion Cao Yupeng along with other Chinese players Tian Pengfei, Li Yan, Liu Chuang and Xiao Guodong and India's National Champion Aditya Mehta and India's No2 Pankaj Advani as well as Lucky Vatnani. The 2011 IBSF World Champion Hossein Vafei Ayouri is also resident here along with African Champion Mohammed Khairy from Egypt and Candian Champion Floyd Ziegler.
Star Academy is a regular practice base for former World professional champions Ronnie O'Sullivan, Peter Ebdon , Ken Doherty and John Higgins.
We are also proud to be recognised by the EASB and venue for the English snooker finals weekend as well as home to all the English amateur snooker & billiards trophies in our dedicated display cabinet.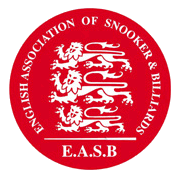 English Association of Snooker and Billiards

Latest news
Ronnie O'Sullivan 2013 World Champion • Rocky Ronnie • Pankaj Advani • Ding wins PTC Championship final • Academy day out at Hainsworth • Junior Schools 2012 • Stars of India • Junior schools 2012 • Busy Academy • English Snooker Finals Weekend 2012 • Team Bahrain • Ding Junhui and Cao Yupeng • China rules the World • Preparing for the World Championships • Ding takes Championship league • Ossett Academy • Ding wins Welsh Open • Kuwait Snooker Team • Interview with Gary Moss from OnCue Snooker blog • A lucky break for healthy initiative • World U21 Champion • Shanghai Masters 2011 • John Parrott coaching clinic • Practising Hard • Players Tour Championship Event 2 • Shanghai Master Qualifiers. • China win World Cup • Junior Summer Schools 2011 • Stephen Hendry visits us • Ronnie spends a week at the Star Snooker Academy