A nice surprise for our juniors
7-times World Champion Stephen Hendry gave our juniors a pleasant surprise last Friday, as he paused his coaching of our young Chinese resident Yang Song for a photo with the lads. Hendry also took the time to meet and shake the hands of a few of the youngsters at the end of the day.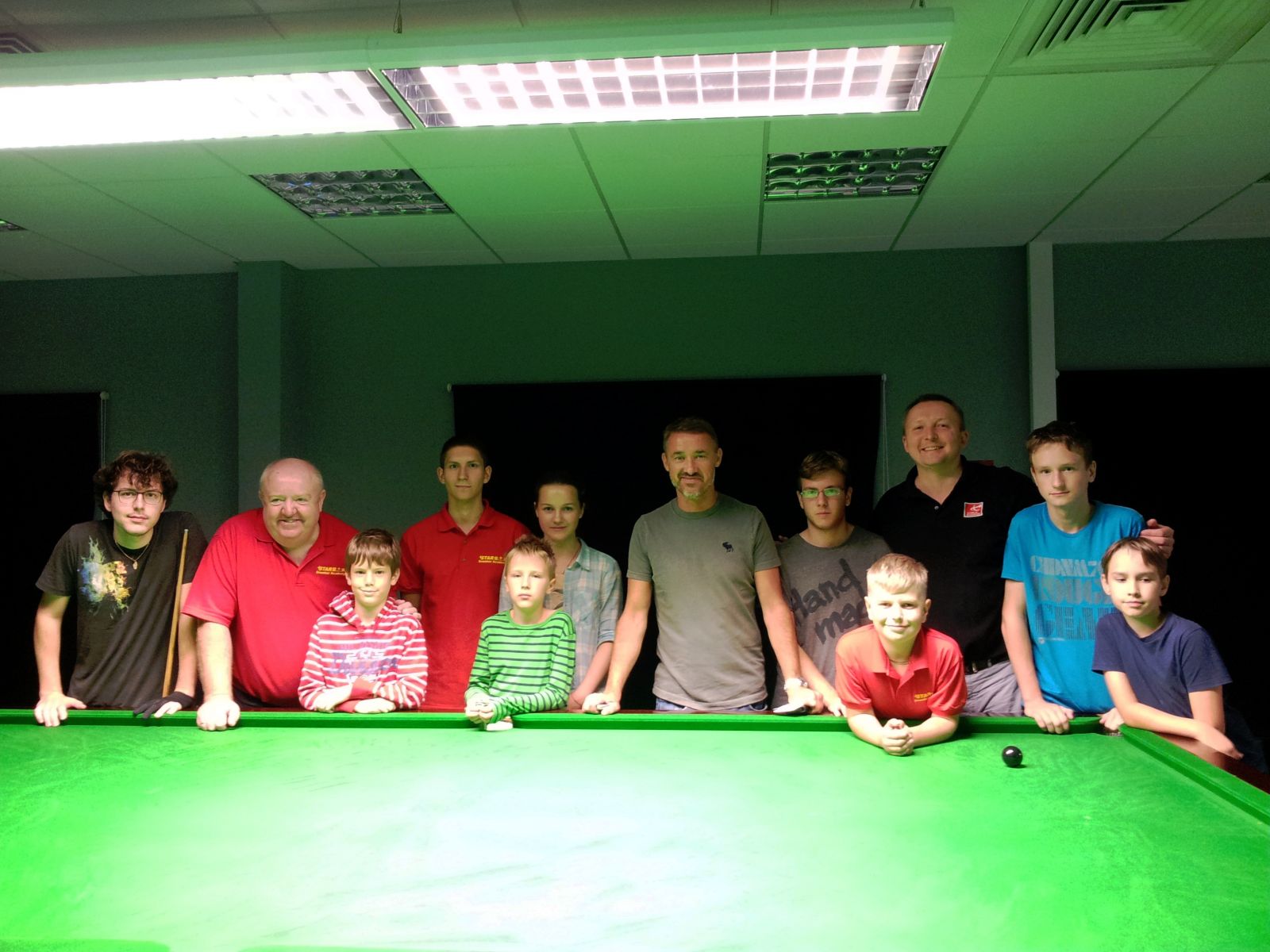 It topped off a great week for the fourth group of our summer schools and was a nice addition to proceedings for the winner of the end of week tournament, Marseille's Adrien Cacciaguerra, who beat Italy's Michele Battaglia in the final. Adrien, like the rest of the students, was social and focused in putting what he had learnt into action. He was also happy to share his prize (pictured below) with the rest of the youngsters!