Academy to welcome first Romanian resident
Star Snooker Academy will have the pleasure of welcoming our first player from Romania later this year. Cosmin Bila, who is a member of the Romanian Snooker Federation, is only 16 years old but has already had the opportunity to represent his country in the 2014 U-21 European Championship, in Bucharest. Cosmin will join us for our summer schools in July.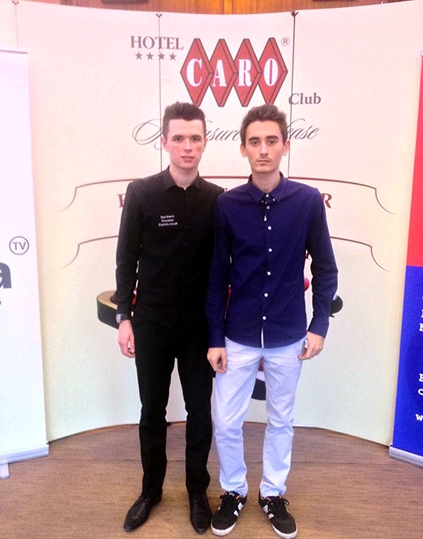 Bila, with U-21 European Champion and academy regular Oliver Lines.