New academy residents
Star Snooker Academy are pleased to welcome our newest resident, the IBSF U21 World Champion, Lu Ning. Lu, 20, starts his first season on the main tour this month but has already had some good tour experience as a wildcard, competing with the likes of Mark Selby and Shaun Murphy. Lu joins a myriad of Chinese players on the tour this year and will practice alongside fellow countrymen Yang Song and Wang Zepang in the build up to the first event on the calendar, the Wuxi Classic.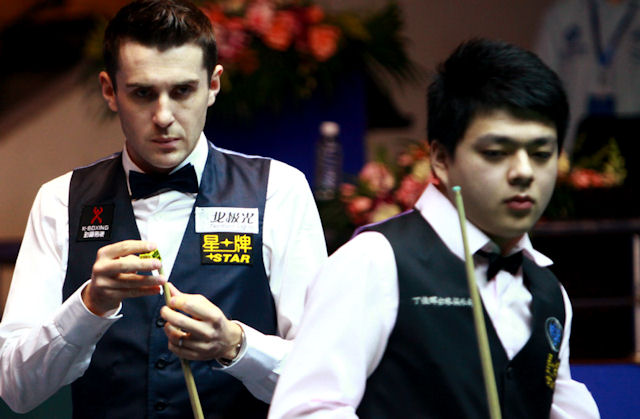 Lu, pictured with World Champion Mark Selby in the 2012 World Open.

Picture by World Snooker.