Stephen Hendry visits our young resident Yang Song
Today, Star Snooker Academy has the pleasure of welcoming 7-times World Champion Stephen Hendry, who will be visiting us for the next few days. Hendry will be giving tips and coaching our young Chinese resident, Yang Song. Song is only 14 years old and will surely benefit from tuition from the snooker legend. Song is currently staying with us for 6 months on a resident package, practicing alongside fellow countryman Lu Ning and Lu Haotian, while he competes in a few PTCs to get a feel of tournaments on the tour.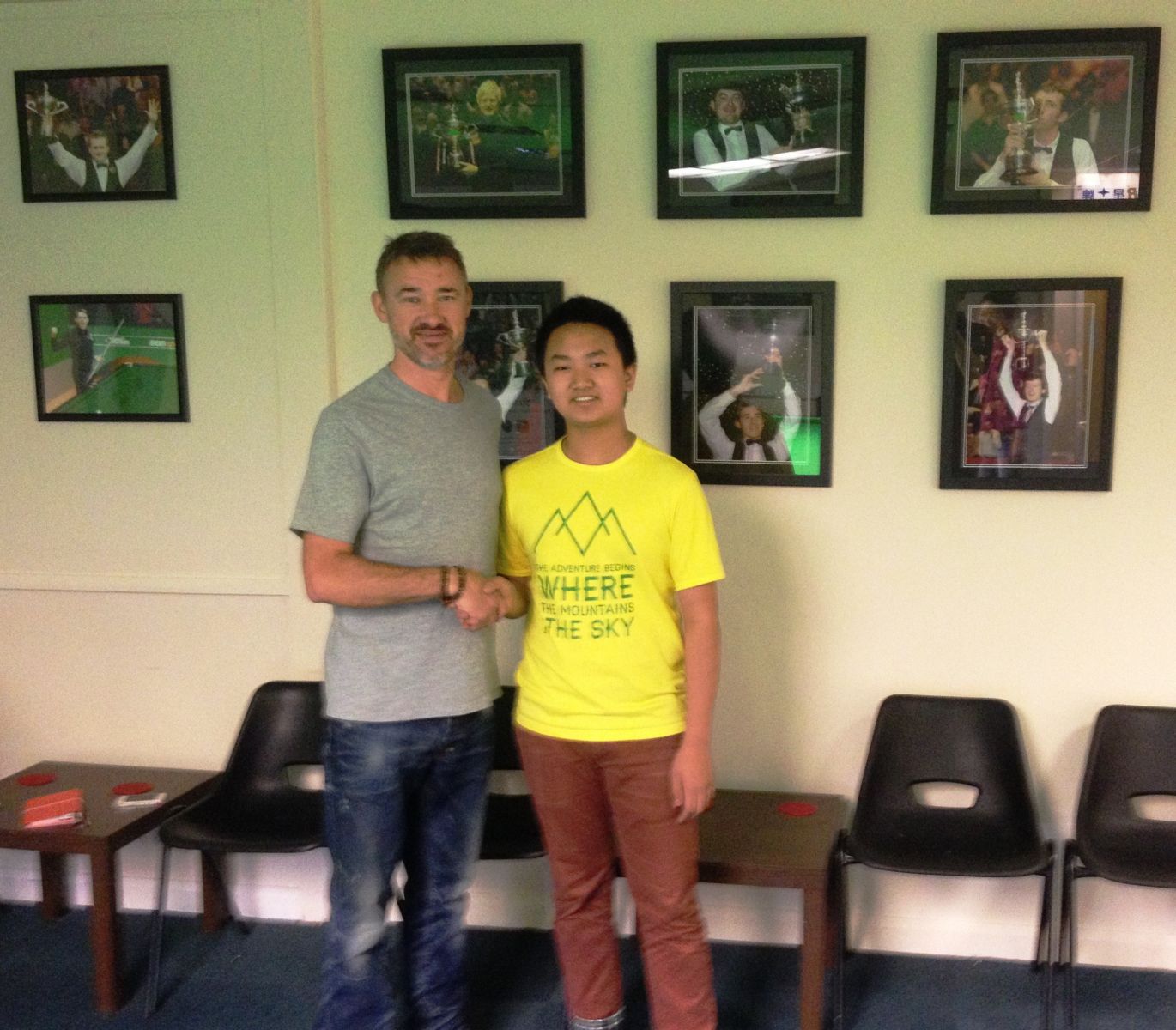 Hendry and Song in our new matchroom.